Women from Tameside
New Book published in Time for Heritage Open Days 2018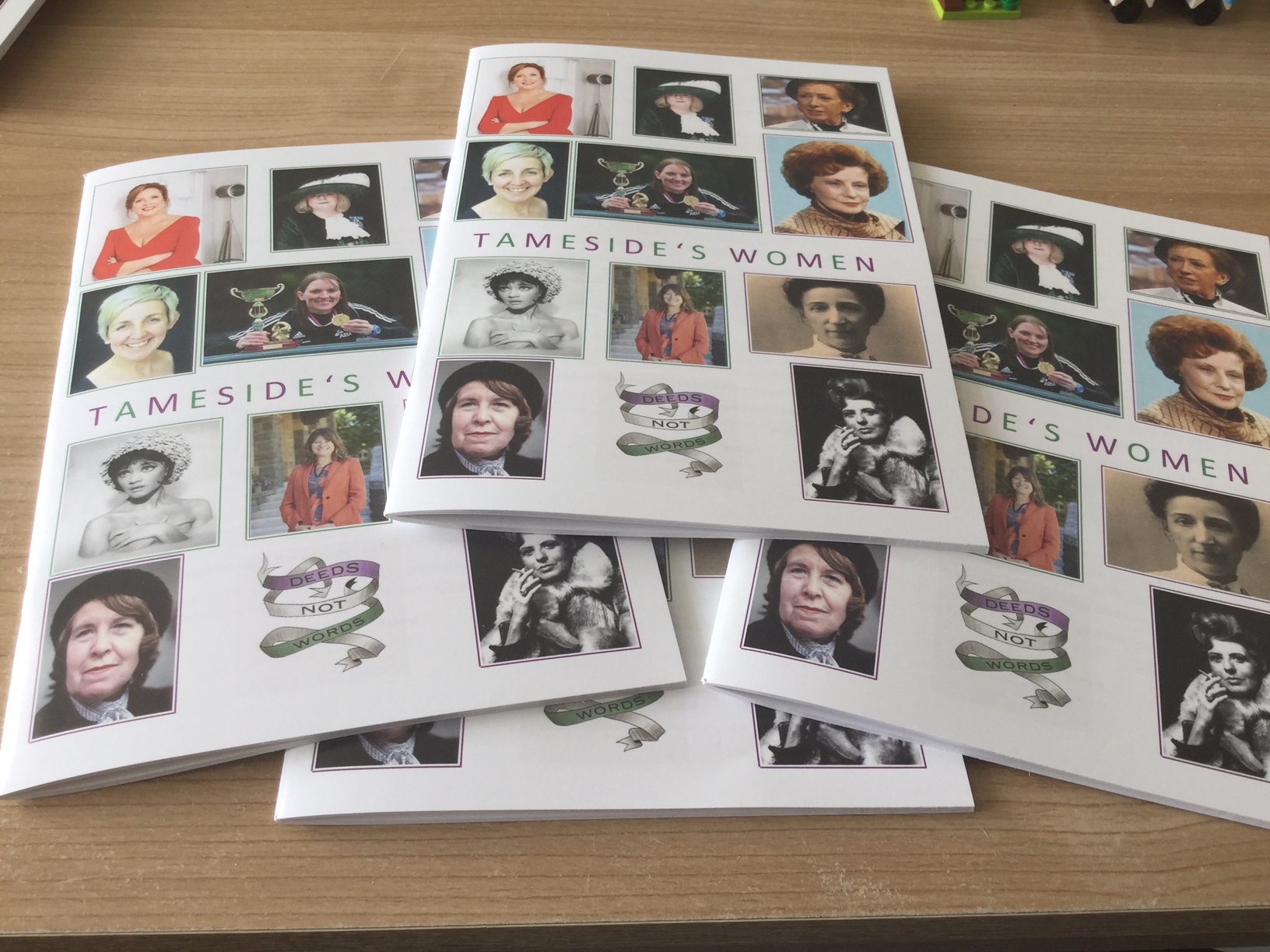 Kate Booth and I wanted to write a leaflet about Extraordinary Women from Tameside for people to have something to take away when visiting venues in September. The leaflet soon became a book celebrating eighty women from Tameside. We chose women who had made their mark outside the Tameside Boundaries, pioneers for women, those who have excelled in their field etc.
We made every attempt to contact living women to ask their permission to be included together with their biographical details. Most replied and wrote their own stories, for others we have removed all personal details and only included what is already in the public domain.
We are inordinately proud of our women and hope you enjoy our compilation.
There will be copies available form Tameside Local Studies Library and from our Launch on Ashton-under-Lyne Market Ground on Tuesday 4th September or by completing this application form
The cost is only £1 to cover printing costs plus postage and handling.
Click here for full History Festival Events Calendar