Old Chapel, Dukinfield CD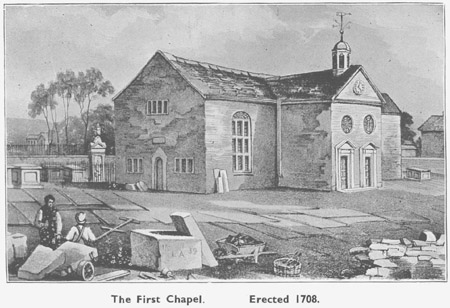 This was the first project undertaken by the newly formed Dukinfield Group of the Family History Society of Cheshire. Originally it was only to be a survey of the grave yard and a record of the Monumental Inscriptions therein. However the Chapel Council granted unrestricted access to the Chapel Records and so it was decided to include as much reference material as could possibly be squeezed onto a single CD. As well as the Monumental Inscriptions the CD includes searchable copies of the various books covering the history of the Chapel and its Sunday school. One of these books 'Old Chapel and the Unitarian Story' will be of particular interest to anyone who wishes to learn more about Unitarianism.
Also included are indexed photographic records of the Interment Books 1780-1998 and the Grave Records for the same period together with photographs of both inside and outside the Chapel. In total the CD contains over 3000 pages. The Group is grateful to the Chapel Council for their help and cooperation with this project. The cost of the CD is £5 plus P&P. and it can be ordered by contacting any member of the group, or:
click here for a printer friendly application form
Review - All you ever wanted to know about Old Chapel Dukinfield Burials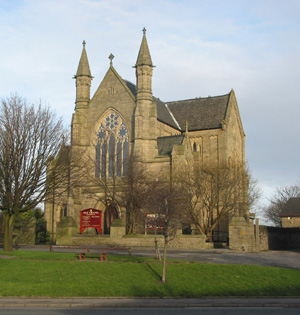 Cheshire FHS (Dukinfield branch) has produced a comprehensive and easy to use CD which contains everything anybody would want to know about burials at Old Chapel – and more! The disk contains facsimile copies of various records held at the chapel, including the original indexes which allow easy use of the records. It includes an index to grave spaces, list of graves, range number index, grave owner's index, interments 1780 to 1998 (with indexes) and monumental inscriptions (with indexes). Burial records and the location of graves are easy to find and the quality of the images is first class.
But like the best DVDs this CD has "extras". It includes facsimile copies of the standard histories of Old Chapel and its Sunday School from the comprehensive, but out of print, volumes by J E Hickey to David Doel's 1994 history. And these volumes have name indexes accessed by search mechanisms on the disk. Also included is Inside Old Chapel which is a name index leading to good quality photographs of objects, gravestones and plaques in the Chapel. It makes a really nice record of the contribution of chapel-goers over the generations, from a bookshelf made by Harold Critchlow to a tablet to Norman Stephens, Treasurer for 34 years. It allows users who cannot visit the Chapel to get a good sense of the importance of the building to its congregation.
Reviewed by Alice Lock
Tameside Local Studies & Archive Centre - January 2006