Missing Rolls of Honour in Millbrook
Carrbrook and Heyheads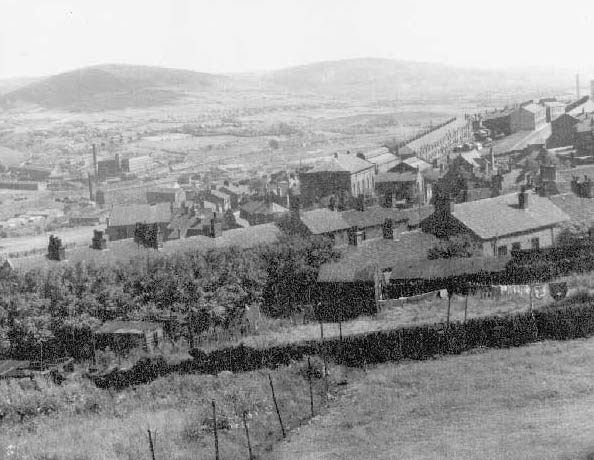 There is no memorial for the majority of soldiers from World Wars I and II who left the villages, but did not return alive. Two local churches, St James C of E and Milbrook Wesleyan Chapel, have their own memorials, and Stalybridge Cricket and Tennis Club and Stamford Gold Club, both have a list of members who served and died. This website is dedicated to the memory of the Soldiers from Millbrook Carrbrook and Heyheads who might otherwise be forgotten.
Kathryn Booth 2004: © all rights reserved
Millbrook
| | | | | | | | |
| --- | --- | --- | --- | --- | --- | --- | --- |
| ANDREW | Haydn | 13090 | Pte | Household Cavalry | 23/03/18 | -- | 34 |
| BAILEY | Joseph | 841309 | Pte | Canadian Exped. Force | 05/04/18 | F/F | 20 |
| BARLOW | Frank | 202804 | Pte | West Yorkshire Reg. | 04/07/17 | Armentieres | 28 |
| BANKS | William | 735701 | Driver | RFA | 06/11/17 | Alexandria | 25 |
| BATTY | Fred | 98113 | Gunner | RGA | 16/08/16 | -- | 28 |
| BENNETT | John | 265884 | L/C | 6Bn Cheshire Reg | 27/09/17 | Ypres | 32 |
| BENNETT | Tom Hyde | 35457 | Pte | 8Bn Cheshire Reg | 18/01/17 | Mesopotamia | 28 |
| BETHELL | Charles | 90382 | Pte | King's Liverpool Reg | 26/09/18 | F/F | 19 |
| BOTTOMLEY(DSM) | Walter | 199931 | L/C | RE Naval Div | 15/11/18 | -- | 26 |
| BROWN | James | 265200 | Pte | 6Bn Cheshire Reg | 31/07/17 | Ypres | 31 |
| BURKE | Thomas | 265896 | A/Cpl | 6Bn Cheshire Reg | 23/04/18 | F/F | 42 |
| BURNS | William H | 502441 | Sapper | Canadian Exped. Force | 03/07/16 | Ypres | 44 |
| BURNS | William | -- | Pte | Worcester Reg | MIA 21/03/18 | -- | 19 |
| BUTTERWORTH (DCM) | Samuel | 7691 | Sgt | 1Bn Loyal Nth Lancs Reg | 03/07/16 | Somme | 32 |
| COOKSON | William H | L/24539 | Gunner | RFA | 16/12/17 | Arras | 32 |
| COX | William | 22245 | Sgt | 23Bn Manchester Reg | 20/07/16 | Somme | 28 |
| DABBS | William | PO/16599 | Pte | HMS 'Black Prince' | 31/05/16 | Jutland | 19 |
| DAWSON | Harold | 49957 | Pte | 13Bn Cheshire Reg | 10/08/17 | Ypres | 22 |
| FALLAS | Leonard | 35368 | Pte | 10Bn Cheshire Reg | 10/04/18 | Battle of Lys | 26 |
| FOWDEN | Joseph | -- | Pte | -- | 07/1916 | Somme | 40s |
| GIBLIN | John M | 18991 | Pte | King's Own Royal Lancs Reg | 28/03/18 | F/F | 39 |
| GODDARD | Eric | -- | 2Lt | 1/7Bn West Riding Reg | 04/07/16 | Somme | 21 |
| HEYS | Noel D | -- | Mercantile Marine | 'SS Zent' | 05/04/16 | At Sea | 16 |
| HEYWOOD | Alexander | 444583 | Sapper | RE Signal Coy | 20/04/18 | F/F | -- |
| HEYWOOD | Lewis | 10767 | Pte | 2Bn Cheshire Reg | 03/10/15 | F/F | 30 |
| HOBSON | Albert | 29566 | Pte | 8Bn Royal Warwicks Reg | 04/11/18 | F/F | -- |
| HOBSON | Charles V | 418174 | Pte | Canadian Exped. Force | 16/09/16 | F/F | 20 |
| HYDE | William | 9915 | Pte | 2Bn Cheshire Reg | 24/05/15 | Ypres | -- |
| HYDE | William | 63650 | Pte | Royal Welsh Fusiliers | 06/02/17 | -- | 32 |
| INGHAM | Jarvis | 49668 | Pte | Royal West Kent | 04/04/18 | F/F | -- |
| INGHAM | Joseph | 34323 | Pte | South Wales Borderers | 26/06/17 | F/F | 36 |
| JEPSON | Noah | 11094 | Pte | 1st Bn Cheshire Reg | 01/08/16 | Somme | 32 |
| KENYON | Harry | 36215 | Pte | 12Bn Cheshire Reg | 16/09/18 | Salonika | 24 |
| KENYON | James | 67761 | Pte | 16Bn Royal 1st Devon Yeomanry | 13/09/18 | Somme | 20 |
| LAWTON | Francis | 306351 | Pte | 2/7Bn West Riding Reg | 21/11/17 | Cambrai | 39 |
| LAYCOCK | John | 37106 | Pte | 2Bn Lancashire Fusiliers | 12/10/16 | Somme | 33 |
| LINDLEY | Herbert | 3992 | Pte | 2Bn Monmouth Reg | 23/11/16 | Somme | 19 |
| LOMAX | James | 17783 | Cpl | 8Bn Cheshire Reg | 02/05/17 | Mesopotamia | 26 |
| LOYNDS | Edward | 29577 | Pte | 6Bn Royal Warwicks Reg | 24/03/18 | Somme | 21 |
| MACER | Willie | 17/30682 | Pte | 8Bn Cheshire Reg | 11/06/18 | Amara | 36 |
| MALLALIEU | Sam | 243977 | Pte | 5Bn Cheshire Reg | 10/05/17 | F/F | -- |
| MASON (DCM) | Thomas | 5696 | Pte | 1Bn Cheshire Reg | 24/08/14 | Mons | -- |
| MITCHELL | Arthur | 6592 | Pte | King's Own Royal Lancs Reg | 02/03/16 | F/F | 34 |
| MORRIS | Ambrose W | 266395 | Pte | 6Bn Cheshire Reg | 14/10/16 | Somme | 19 |
| MOSS | James | -- | Pte | 2Bn Manchester Reg | -- | -- | -- |
| NORMINGTON | Edwin | 10038 | Pte | 18Bn Manchester Reg | 30/07/16 | Somme | 25 |
| ORMROD | Bertie | 85359 | Pte | Royal Fusiliers | 28/08/18 | Somme | 18? |
| RADLEY | Joseph | 16642 | Pte | East Lancs Reg | 08/06/17 | Ypres | 30 |
| REID | Albert V | 1443 | Sgt | 6Bn Cheshire Reg | 10/05/16 | Ypres | 20 |
| RHODES (DCM) | William | 265576 | Sgt | 6Bn Cheshire Reg | 31/07/17 | Ypres | 30 |
| RICHARDSON | Arthur | 244247 | Pte | 10Bn Chesire Reg | 23/03/18 | Arras | 21 |
| RICHARDSON | Evan | 202985 | Pte | 4Bn South Lancs Reg | 20/09/17 | Menin Road | 19 |
| SENIOR | Charles | -- | -- | Royal Naval Medical Corps | 06/1919 | -- | -- |
| SHIRT | Samuel | -- | -- | -- | 11/04/19 | -- | 42 |
| SIDEBOTTOM | Arthur | 2363 | Pte | 3/9Bn Manchester Reg | 12/05/19 | -- | 30 |
| SIDEBOTTOM | Eli | 65461 | Pte | Welsh Regiment | 01/05/18 | F/F | 18 |
| STAFFORD | William | 45030 | Pte | 5Bn Northumberland Fusiliers | 26/10/17 | Ypres | 32 |
| STEAD | Edmund | 282417 | Pte | 7Bn Lancashire Fusiliers | 05/10/17 | F/F | 19 |
| STONE | Percy | -- | -- | -- | 09/1919 | -- | -- |
| STUBBS | Frederick W | 1154 | Pte | 6Bn Cheshire Reg | 03/02/15 | F/F | 19 |
| SUTCLIFFE | Walter | 22933 | Sapper | R E | 13/11/15 | F/F | 22 |
| SYKES | Frederick | 266463 | Pte | 13Bn Cheshire Reg | 10/08/17 | Ypres | 24 |
| SYKES | Joseph | 49106 | Pte | 1st Bn Cheshire Reg | 08/10/17 | F/F | 29 |
| TATTERSALL | Lewis | 42314 | Driver | R F A | 15/02/15 | --F | -- |
| TATTERSALL | Livesey | 37678 | Pte | 2/5Bn Gloucester Reg | 20/0318 | F/F | 21 |
| TAYLOR | Harry | 16176 | Pte | 2Bn King's Own Scottish Borders | 04/10/17 | Ypres | 32 |
| THOMAS | James W | -- | -- | 6Bn Cheshire Reg | 02/1916 | -- | 28 |
| THOMAS | William | 151267 | Sapper | R E | 15/06/16 | Ypres | 24 |
| THORPE | Frank | 351235 | A/Sgt | 2/9Bn Manchester Reg | 20/04/17 | F/F | 31 |
| THORPE | James W | -- | Pte | 6Bn Cheshire Reg | 30/07/16 | Somme | -- |
| WADSWORTH | William H | 265500 | L/C | 6Bn Cheshire Reg | 31/07/17 | Ypres | 22 |
| WADSWORTH | Wilfred | 36617 | L/C | 21Bn Machine Gun C I | 24/03/18 | Pozieres | 24 |
| WARD | Amos | 29468 | Pte | 2Bn Manchester Reg | 23/02/18 | F/F | 32 |
| WILDE | Harry | 58248 | Pte | 1/6Bn Cheshire Reg | 22/10/17 | F/F | 33 |
| WILDE | Henry F | 351172 | Pte | 9Bn Manchester Reg | 16/10/17 | Ypres | 31 |
| WILDE | John | 351897 | Sgt | 2/9Bn Manchester Reg | 20/09/17 | F/F | 21 |
| WILLIAMS | Harry | 94614 | Pte | 13Bn King's Liverpool Reg | 08/10/18 | Cambrai | -- |
| WILSON | Robert | 26429 | Pte | 6Bn King's Own Shropshire L I | 16/08/17 | Ypres | 28 |
| WOOD | Walter M | 233071 | Gunner | R F A | 29/08/18 | Somme | 28 |
| | | |
| --- | --- | --- |
| | Carrbrook & Heyheads | |
| | | | | | | | |
| --- | --- | --- | --- | --- | --- | --- | --- |
| BATES | Wilfred | 244652 | Pte | 5Bn Loyal Nth Lancs Reg | 23/0717 | F/F | 38 |
| BODEN | Fred Grimke | 288900 | Pioneer | R E Gas Section | 31/05/18 | F/F | 24 |
| CASEY | Thomas | 25175 | Pte | 10Bn Cheshire Reg | 07/06/17 | Messines | 38 |
| DODD | John | 20524 | L/C | 6Bn King's Own Scottish Borders | 02/08/16 | Somme | 20 |
| GALT | Peter | 5693 | L/Sgt | 12Bn Manchester Reg | 27/05/18 | Somme | 36 |
| HANSHAW | George William | 11844 | Pte | 9Bn West Riding reg | 28/08/18 | F/F | 24 |
| HARRISON | Herbert | 28227 | Cpl | 1Bn Hampshire Reg | 02/10/18 | Ypres | 25 |
| HASLAM | Ernest | 267916 | Pte | 10Bn West Riding Reg | 22/06/18 | Italy | 25 |
| HEALEY | Philip | -- | 2 Lt | 1Bn Loyal Nth Lancs. Reg | 25/09/15 | -- | 20 |
| HOPWOOD | Walter | 269330 | Pte | 1/7Bn West Riding Reg | 11/10/18 | F/F | 29 |
| HUNT | Ben Coe | TR3/14678 | Pte | 52Bn Manchester Reg | 18/03/17 | -- | 18 |
| HYDE | Arnold | 4625 | Gunner | R F A | 04/01/16 | Egypt | 17 |
| JOHNSON | Arthur A | 20336 | Cpl | 8Bn King's Own Royal Lancs Reg | 13/04/17 | F/F | 24 |
| JONES | John | 66159 | Pte | Canadian Exped Force | 11/04/16 | Ypres | 28 |
| MACKENZIE | John T | 35456 | Pte | 10Bn Cheshire Reg | 09/10/16 | Somme | 28 |
| MARSHALL | Fred | 266419 | Pte | 6Bn Cheshire Reg | 29/10/17 | Ypres | 25 |
| MARSHALL | George | 242470 | Pte | 5Bn Sth Lancs reg | 13/05/17 | Ypres | -- |
| MARSHALL | Harry | 2567 | Pte | 1/7Bn West Riding Reg | 11/12/15 | F/F | 20 |
| METCALFE | Henry | 2213 | Pte | 1/7Bn West Riding Reg | 24/09/16 | Somme | 26 |
| MITCHELL | Squire | 41657 | Pte | West Riding Reg | 30/08/17 | Somme | -- |
| ?NIELD | John | -- | -- | -- | -- | -- | -- |
| O'PRAY | Robert | 4670 | Pte | Machine Gun Co I | 28/01/18 | F/F | -- |
| OGDEN | Milton | 1023 | Drummer | 4Bn West Riding Reg | 14/03/16 | -- | 24 |
| RICHARDSON | Joseph | 11654 | Pte | 6Bn Loyal Nth Lancs Reg | 09/08/15 | Gallipoli | -- |
| ROBERTSON | Peter M | 36210 | Pte | 10Bn Cheshire Reg | 07/06/17 | Ypres | 27 |
| SHEPLEY | Albert | 39624 | Cpl | Machine Gun C I | 06/04/18 | Essarts | 22 |
| TURNER | Frank S | S/15647 | Pte | Argyll & Sutherland Highlanders | 18/06/18 | Somme | -- |
| TURNER | Robert | 28142 | Pte | Loyal Nth Lancs Reg | 16/11/17 | F/F | 22 |
| WHITFIELD | Joseph W | 60442 | Driver | R E | 11/05/16 | F/F | 26 |
| WILLIAMSON | Robert | 246340 | L/Cpl | R E | 13/09/18 | F/F | 27 |
POSSIBLES
| | | | | | | | |
| --- | --- | --- | --- | --- | --- | --- | --- |
| BANCROFT | Charles | 12786 | Pte | 10Bn Cheshire Reg | 12/07/16 | Somme | 32 |
| BELL | Thomas | 10383 | Pte | 3Bn Cheshire Reg | 03/10/15 | F/F | 44 |
| DARBY | John | 11165 | -- | 1st Bn Cheshire Reg | 07/08/17 | F/F | -- |
| HESKETH | Silas | 3232888 | Pte | Canadian Exped Force | 27/09/18 | -- | -- |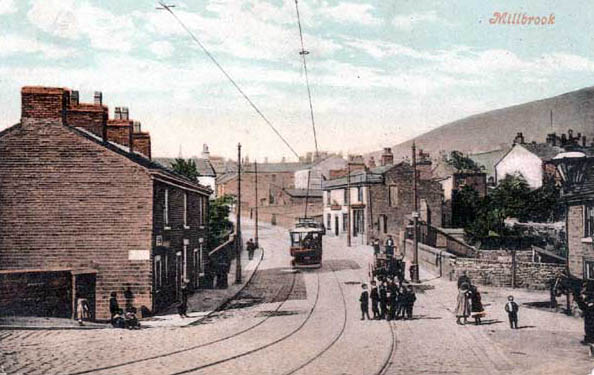 website created by Gay J Oliver 2004: © Copyright: all rights reserved