Mr Duckenfield comes to Dukinfield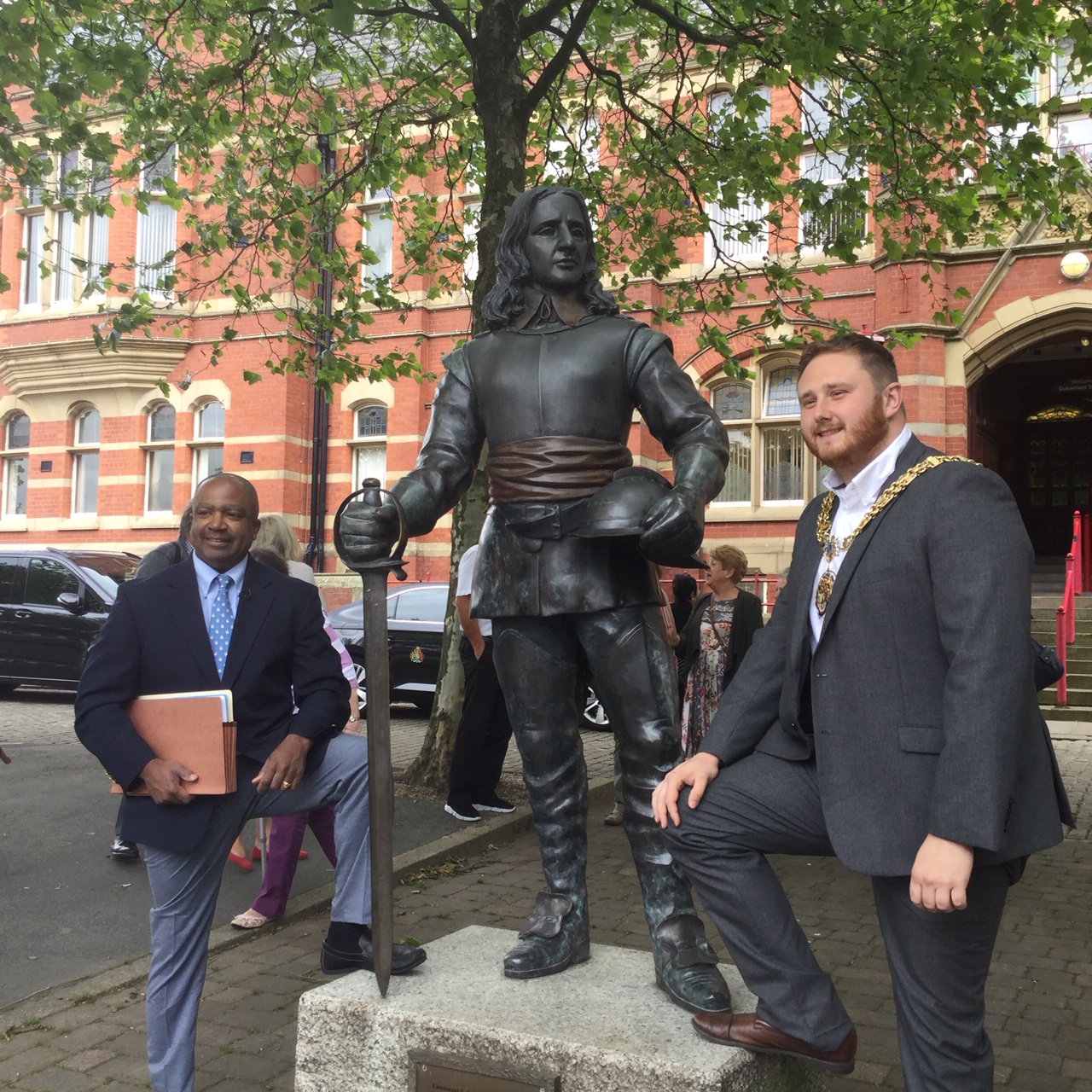 On 1st and 2nd of July 2019 Thomas Duckenfield and his family visited Dukinfield. This was a long awaited visit. Tom and I have been friends and collaborators for around 12 years via the internet with our joint interest in the Dukinfield Family's ancestry, particularly their slave plantation interests in Jamaica and North Carolina.
This was a whistle stop tour visiting as many sites as possible connected with the Dukinfield Family and a Civic Reception at Dukinfield Town Hall, (photograph above. Thomas pictured with his ancestor Robert Duckenfield of Civil War fame).
Tom, a descendant from the Dukinfield Plantation in Jamaica, is a gracious, distinguished man with a lovely family which Dukinfield was delighted to entertain.
The main point of his visit was to meet with the Friends of Old Hall Chapel, Dukinfield to help further their ambition to preserve the Chapel as a Conserved Ruin. More on their website, here
I have written a summation of my research into the Slave Connections in Jamaica and North carolina, which can be downloaded HERE