John Gregory's Story and the failed Franklin Expedition of 1845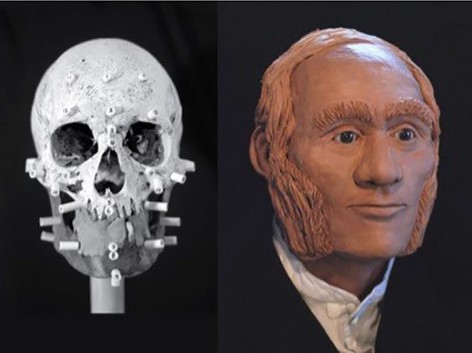 Sir John Franklin, British Royal Navy officer and Arctic Explorer, set out in 1845 to discover the North West Passage. He had already served in the wars against Napoleon, he was with Nelson at Trafalgar, and the USA and two Arctic Explorations in 1819 and 1825 and had served as Lieutenant General of Van Diemen's Land 1839-1943.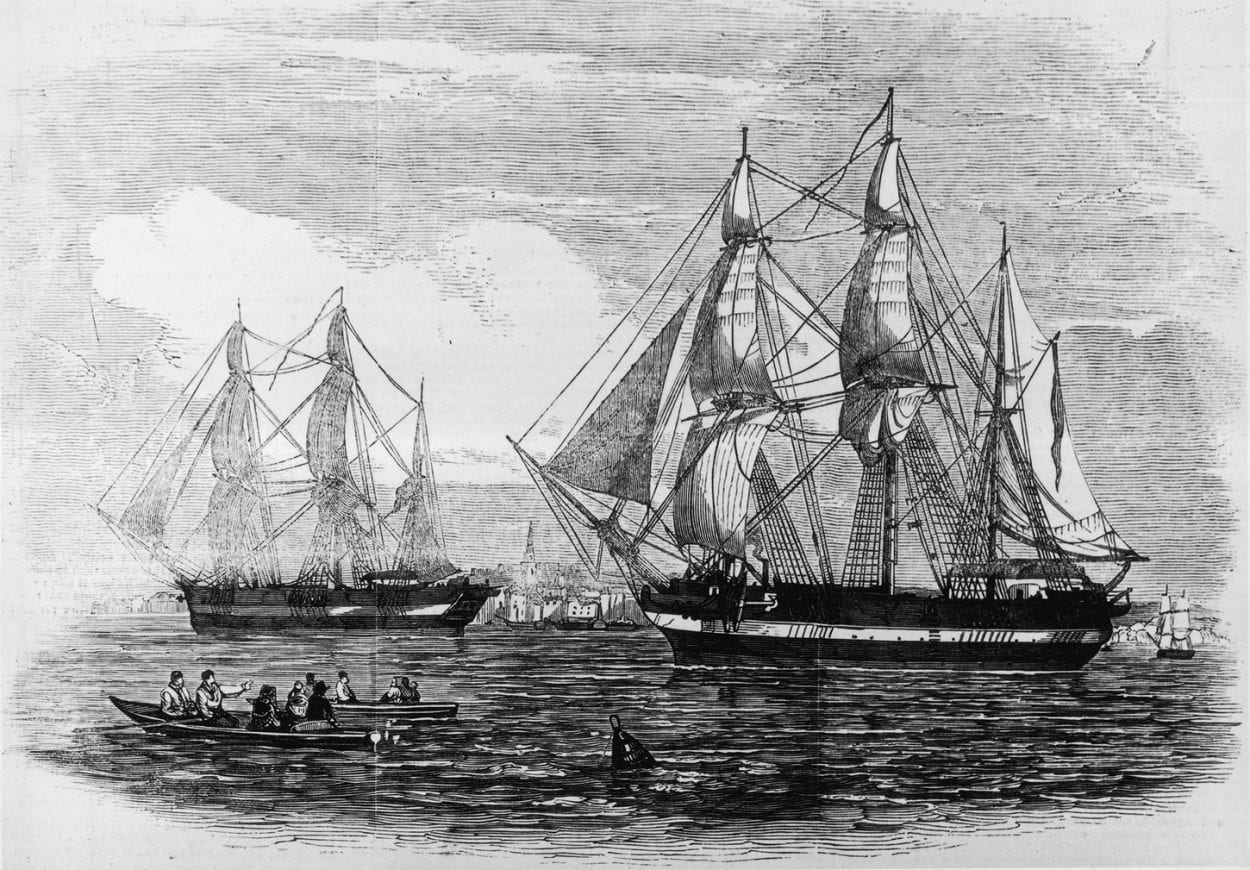 Sponsored by the British Government to discover the fabled North West Passage through the Arctic to the Pacific, two ex warships the Terror and the Erebus were kitted out with the latest technology, including subsidiary engine power, central heating, a strengthened hull, supplies of food and other necessities for a proposed two year expedition. The aim was to travel as far as the could, then to over winter in the ice and set out to complete their quest during the summer thaw.
The expedition set out optimistically in 1845 with the best technology of the times. The names of the two ships were not auspicious, The Terror is self explanatory, but Erebus means the personification of Darkness in Greek Mythology, the underworld on the way to Hades.
Sadly the weather was against them and for two years the Summer thaw did not happen and in 1847 the sailors were forced to try to find their way back to the mainland on foot dragging what they though were sufficient supplies behind them.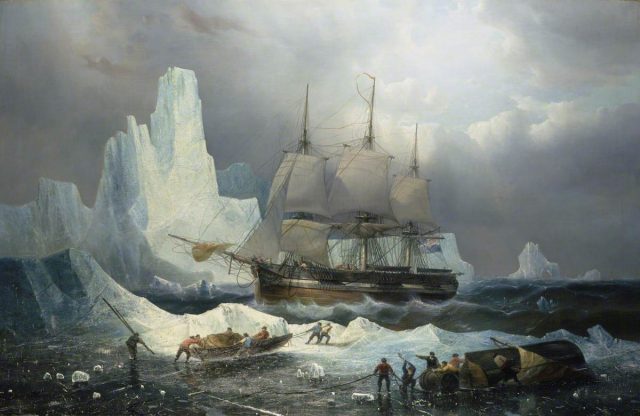 They didn't, though, have the clothing and footwear that the native Inuit deemed necessary for the climate. This was a horrendous journey sapping all the strength from them. No one can accurately explain what happened to the men, but they didn't die at the same time but at different places along the route. Various theories that they had turned mad because their tinned food was sealed with lead, their lime juice had degraded its Vitamin C content over time, even some suspicion of cannibalism.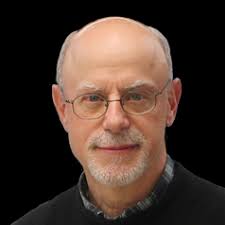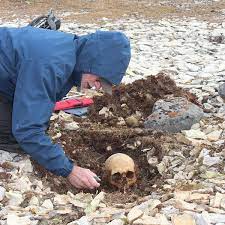 The men had come into contact at times with the Inuit briefly, and some of their oral stories of occasional contact survived. This was a prime mission for the Government and to lose two ships and 129 men with no trace of either remained a mystery, gradually pealing off layers. Several rescue missions were sent after the expedition to try and find them, one sponsored by Franklin's wife, but there was no trace until modern archaeologists under Professor Doug Stenton in conjunction with Parks Canada, discovered, first the EREBUS on the sea floor in 2014, and The Terror two years later. Their underwater archaeology continues during the brief period in the Summer when conditions are right.
There are many you tube videos, but one of the best I have found is narrated by Sean Bean
A call went out for descendants of the men to come forward to be DNA tested, in the hope of identifying some of the bodies they had found who had perished along that long walk to civilisation.
Courtney Macdonald an avid Canadian Genealogist came forward. I have taken the following from her Ancestry public Member tree:
DNA match between my second cousin Joe Gregory and John Gregory's tooth that was found at a burial site in king William island, Canada not only confirming we belong to this family but confirming the bone remains found there belonged to John. Others also found around these areas from the Franklin expedition, John was the first to be confirmed through the DNA matching . I had contacted a university in Ontario who was doing research on the North West Passage asking for family descendants. Checking Joe's DNA and not mine was because they needed the Y chromosome.
Courtney McDonald originally shared this on 29 Apr 2021
Courtney indicated that her family had a long history with Ashton under Lyne St Michael's Church and so Doug Stenton got in touch with The Reverend Farnworth at the Church and this is where a friend and ex student, Margaret Stanley, got involved. She is keyholder for the church and has access to the original parish registers.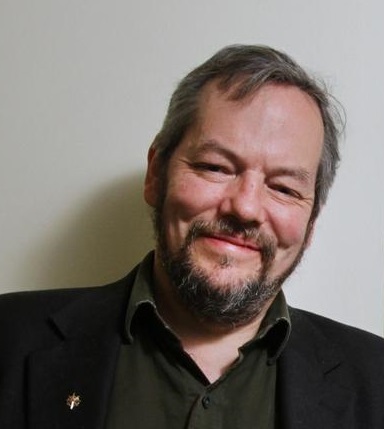 Also involved is Russell Potter Professor of English at Rhode Island an American writer and former guitarist. His work encompasses hip hop culture and popular music and the history of British Exploration of the Arctic in the 19th Century.
And Juliette Pochulu a French student completing fours years study in Manchester.
No one was sure which John Gregory was our man. Juliette discounted a John Gregory born in 1798. He was still alive in 1871 and so did I because he was a pawnbroker by trade. Here's where we were very lucky in that Margaret had access to the original parish registers, whereas there are only indexes online.
She quickly found a marriage of a John Gregory in 1823 of John to Hannah Wilson with the name Annie crossed out and Hannah inserted also John Gregory and his wife both signed with a cross. This was where the first doubt crept in how could an especially chosen engineer not be literate.
The family were in possession of a seven page letter sent home from Greenland, the last time a mail bag was sent home from the expedition. It showed an interest in furthering the education of his children and finished with the words:
"Give my kind love to Edward, Fanny, James, William and kiss baby for me and accept the same for yourself."
It was supposed to be easy from here, Find a John and Hannah with these named children. They were found in Southwark in 1841, but obviously he was not listed on the 1851 census, so still no proof of place of birth.
There is no doubt her that we have the right family for under Hannah's occupation it says 'Wife of engineer (Half Pay with Sir J Franklin) and Hannah was born in Ashton under Lyne and some of the children's names are those mentioned in his letter home. Frederick, aged 6, must be the unnamed baby.

Russell discovered that the firm of Maudslay Sons and Fields, Lambeth (Marine and Mechanical Engineers and Boiler Makers) supplied steam engines for shipping and found John Gregory's recommendation in the company records. He was recommended as first class engineer to serve on the vessel of the Franklin Expedition on double pay and the Admiralty appointed him as warrant officer on the 15th May 1845 to the Erebus.
Margaret then got very busy manually going through the Churches Parish Registers and found the following children baptised there She did go through the pages manually turning them first of all looking for John's baptisms but that still eluded her.
She found Hannah's baptism in May 1801 born 22 March 1801 the daughter of John of Alt by Fanny. According to the 1841 census John was five years younger than his wife so there must have been some consternation for her parents to find her at 22 very pregnant by John aged 16/17 (His age could have been rounded down in the 1841 census) The following baptisms were found of their children.
1. Edward baptised 15 June 1823. I obviously didn't start looking early enough seeing as John and Hannah were only married 14 April 1823!!! Resident Town mechanic
2. Emanuel: 21 August 1825 Resident Stalybridge: mechanic
3. Frances: 17 June 1827 Resident Stalybridge: mechanic
4. James: 20 December 1829 Resident Stalybridge: mechanic
5. Rebecca; 23 September 1832 Resident: Town - so back in Ashton
6. William: 12 October 1834 Resident: Manchester
7. Eliza: 9 July 1837 ( resident: Newton le Willows)


So wherever they were living Hannah wanted her babies to come home to be baptised.
Sill no trace of John's birth until Juliette came across a baptism of a John Gregory at St Michael's Chapel, Angel Meadow 26 October 1806 born 22nd September and so would have been 16 when he got Hannah pregnant. This seemed unlikely and for a while this entry was discarded.

This was when Margaret got in touch with me to see if I could unravel the following questions:
Why he had signed his marriage entry with a cross? Could he really have only been 16 with a 22 year old Hannah and if the above entry was correct, what was a potentially educated engineer doing being born in the grimiest slum in the country and not able to sign his name?
The first question could be easily answered by the vicar getting his clerk to fill in the register in advance and just directing the participants where to put their mark. Looking at the register it looks likely that this is exactly what happened, There were three other marriages on the same day.
The age difference between bride and groom did seem awkward and rather unlikely, but I do have a 16 year old lusty ag lab marrying a 25 year old in my tree who went on to have 15 children.
The only question where there is no satisfactory answer is why he was baptised at St Michael Angel Meadow. There is still no answer to this apart from speculation. I pretty soon found a marriage corresponding to the 1806 birth entry of a William Gregory, a grocer, marrying Frances Anderson in the February of the same year and noted that this William did sign his name and was likely had to be literate to be a grocer.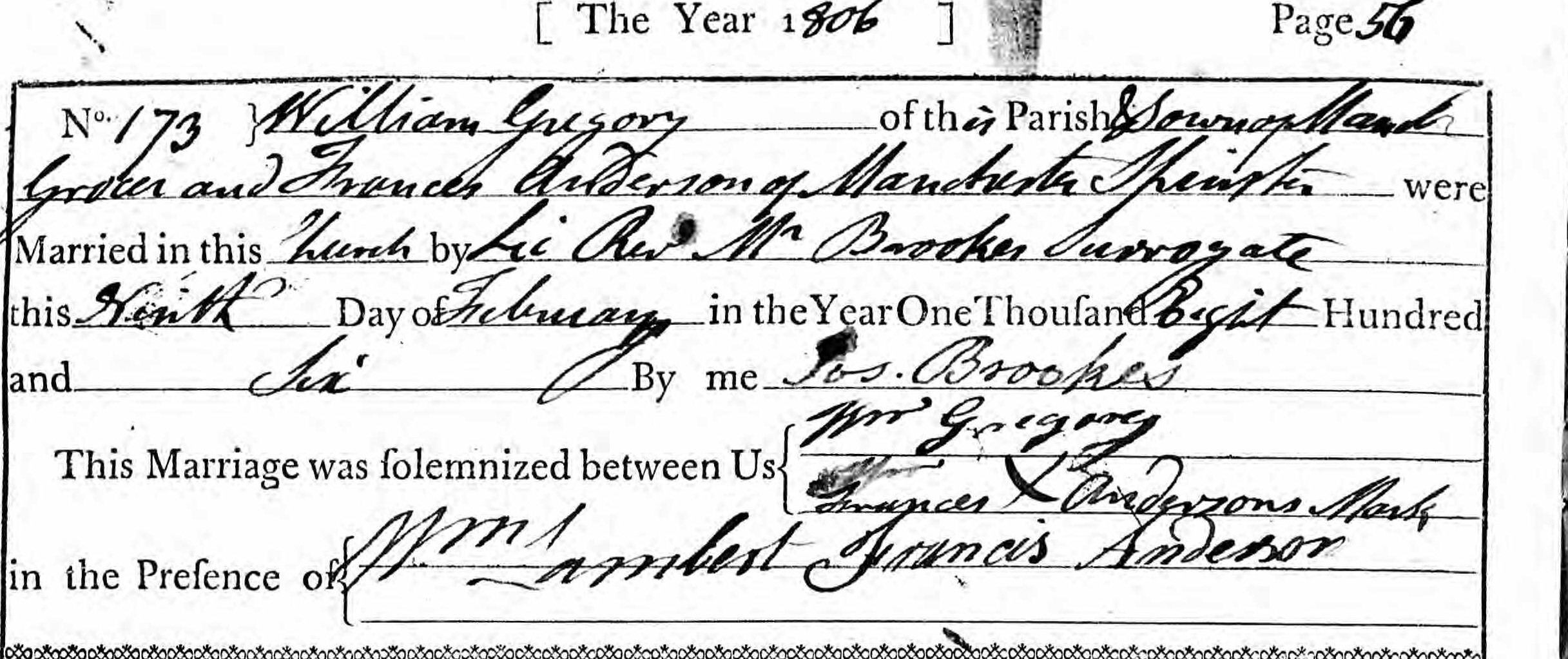 I did find another child baptised William born to William and Frances in 1808 but then no more.
I then referred to some very early trade directories for Manchester 1772, 1788 and 1800, not online, but I have the books.
I found the GREGORY Family in a cluster in Salford all seemingly respectable trades people, Publicans, Bakers, Whitster, Flour Dealers and a William Gregory a Grocer on Chapel Street, there was also a John Gregory on Brown Street a baker. There is only one William Gregory, a grocer, mentioned in the whole of Manchester. I also went through the Cheshire Wills Index and when this John Gregory died William is listed with two businesses on Brown Street, John's bakery and also a grocer's shop next door.
This could fit with naming systems John born circa 1750ish names first child William and William in turn names his first child John and John himself has a William and a Frances.
Our John's father was literate and John himself is keen on his own children's' education, reading his instructions to his wife in the letter, he seems an ambitious man himself.
John did not follow his family trades, but I can imagine a young boy excited at the relatively new steam power and seeing the massive Murray Mills is Ancoats urging his parents to let him learn to be a mechanic and on the occasion of his marriage, at such a young age, to follow up the opportunities in the burgeoning of all the steam powered mills east of Manchester and then going down south to work for one of the companies manufacturing these engines. see the following newspaper reports:
First victim identified via DNA
DNA Helps to Identify lost sailor in doomed Franklin Expedition
The tragedy also inspired a lot of great pop culture: AMC's The Terror was released in 2018. Executive produced by Ridley Scott and Dan Simmons and based on Simmons' 2007 novel, it presented a fearsome but fictitious portrait of the mission.
The tragedy interested key literary figures, such as Wilkie Collins who wrote a play called The Frozen Deep in 1856. Charles Dickens reportedly helped with the production. Then in 1866, Jules Verne's character Captain Hatteras undertook the same ill-fated voyage.
More from us: Tom Hanks And Steven Spielberg Build Epic World War II Base In England For New Series 'Masters Of The Air'
Folk singer Stan Rogers composed a ballad titled "Northwest Passage." According to author Chris Gudgeon, who released The Canadian Encyclopedia in 2008, the composition is regarded as an unofficial national anthem.
Further Research:
Margaret has offered to liaise with Courtney in British Columbia for any further research. Courtney has not yet added our latest findings to her tree.
Russell and Doug Stenton's team are happy that we have identified John Gregory's Back Story. See Russell's blog: Visions North blogspot
As a coincidence I also found Russell's ancestor, a famous mathematician, who ran a school on on Chapel Street in Salford. Could young John's parents have sent him there for his basic education??
For Margaret and I the bits got bitten and we have been working out further relationships etc.
John's eldest son, Edward, also became a Ship's Engineer. Edward John Gregory (sr) and his family emmigration to New Zealand from England. document date says 5 june 1877- (departure date???) possible arrival date was 3 Sept 1877 all children with him except for his two eldest boys: Edward John Gregory (Jr)- painter who stayed in the UK, and William Frederick Gregory- civil servant who ended up in Cape Town South Africa.
source: Familysearch.org this shared by Courtney Mc Donald in 2019
Edward Junior became a respected painter and Royal Academy President of the Royal Institute of Painters of Water colours. There are images of many of his paintings if you search via Google, but here is his self portrait.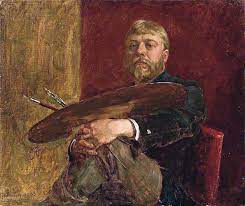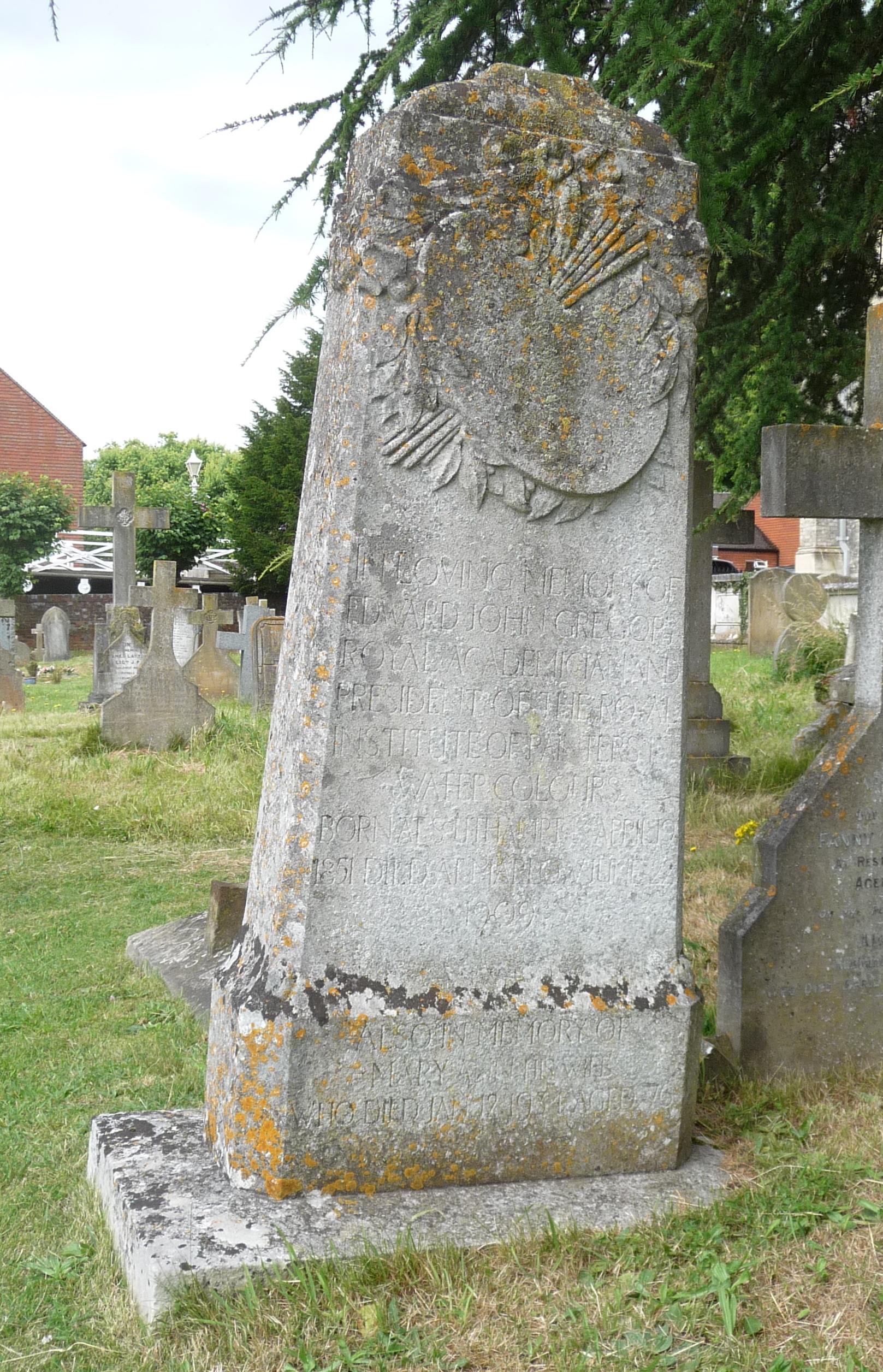 Margaret Roberts our own Welsh Terrier will love this image of his gravestone for her collection of unusual gravestones. I don't have a transcription.
There are too many sources to list here, but I hope I have acknowledged everyone's part in the story.
I have gone dizzy watching many many videos about the Franklin Expedition on You Tube and have been fascinated by discovering more about this ill fated expedition.
Gay J Oliver
1 August 2021